Reasons to Study a Social Work Degree
Reasons to Study a Social Work Degree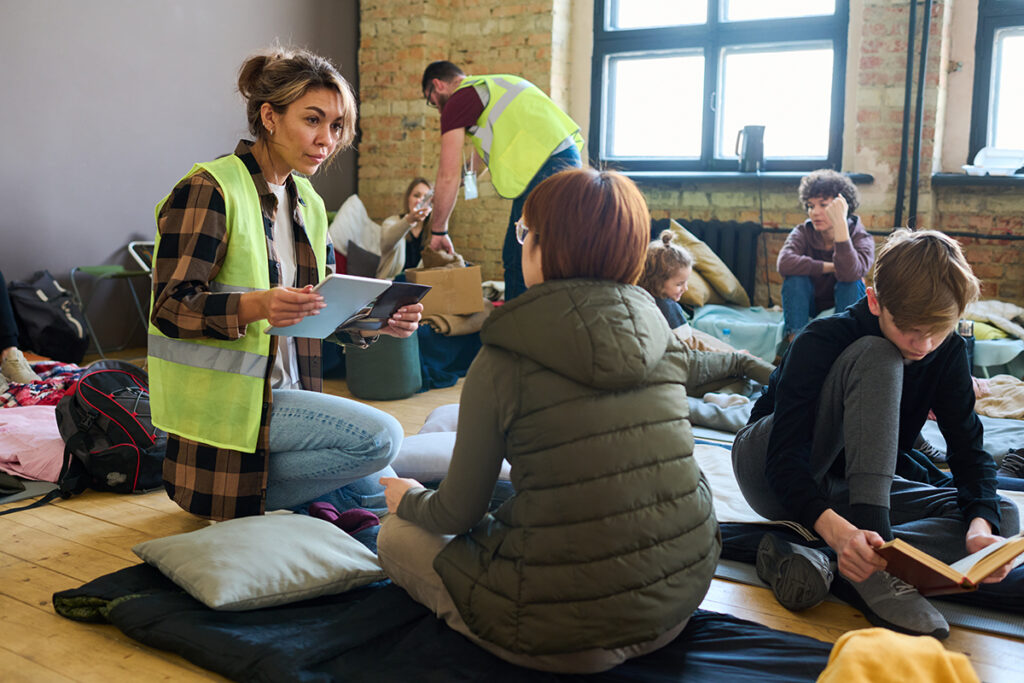 If you want to pursue a career that allows you to help those in need, consider pursuing a Social Work degree. But what is it, and where do you find jobs after? And the most important question of all, why should you choose this degree over other professions?
Social Work is all about people
The job's primary focus is on helping people. Thus, it is ideal for individuals with natural compassion for those in need. The work doesn't solely revolve around poverty. Once in, you can begin working on problems, including inequality, social justice, mental illness, abuse, unemployment, and more. Aside from helping and supporting people, the job also entails cooperating with those in trouble and training them.
Your job continues after you have fed the hungry or given money to the poor. More than giving, your more significant role is teaching people how to live better after you leave. For example, suppose the problem is poverty. In that case, you can gather the community and teach people new skills. Skills that they can use to earn extra income. Also, you have to encourage them to be proactive and influence their mindset to be positive.
Diverse Social Work degree specializations
To start working in related fields, you need to finish a degree related to the practice. You also need to hone your skills. Social work is divided into three categories. They are macro social work, clinical social work, and direct practice.
Macro Social Work
You will collaborate with private, public, and government institutions. It's part of your job to apply your knowledge in helping implement new programs. There will also be times when you need to deliberate in changing policies.
You will rarely have direct interaction with the vulnerable members of society.
Clinical Social Work
You must undergo a supervised experience for thousands of hours before you can get a license.
The work includes diagnosing and treating addiction, substance abuse, and mental disorders.
This category involves more advanced techniques and knowledge. Thus, you must finish a Master's degree in Social Work (MSW).
Direct Practice Social Work
You need to finish Bachelor's degree in Social Work (BSW) to work in this field.
Your work involves direct collaboration with individuals or communities. You can get assigned to the education, child safety, or healthcare sectors.
Everybody is looking for a good social worker
According to the US Bureau of Labor Statistics, the country had more than 680,000 social workers in 2016. They expect the number to rise by 16 percent come 2026. Surprisingly, the trend in demand for social workers is not exclusive to the US. Many European countries experience it, too, such as Germany, France, Belgium, Finland, and Denmark.
Since 2018, the number of social work jobs has continued to rise. It has remained a strong industry with or without inflation. Experts say that this may be due to the following reasons:
More people become sick as they age.
Growing numbers of life expectancy
Continuous increase of the aging population
Great Social Work careers to choose from
You can get hired in NGOs and private or government institutions. It is once you finish a degree in social work. The jobs you can apply for will depend on your degree. If you are a graduate of Bachelor in Social Work, you may land a career in the following field:
Community Health Workers
Patient Care Coordinators
Case Managers
You can also find a job as a human services specialist, community outreach worker, or case management aide.
For graduates with Master's degrees in Social Work:
School Social Workers
Substance Abuse Counsellors
Mental Health Care Counsellors
You can also find a job as a public policy analyst, professor, or child welfare worker.